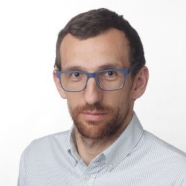 dr inż. Daniel Chuchała
In the classical approach, energetic effects (cutting forces and cutting power) of wood sawing process are generally calculated on the basis of the specific cutting resistance, which is in the case of wood cutting the function of more or less important factors. On the other hand, cutting forces (or power - more interesting from energetic point of view) could be considered from a point of view of modern fracture mechanics. Cutting...

The experimental results of the study focused on the effect of drying processes of warm air drying at the temperature of 6580°C and warm air-steam mixture drying at the temperature of 105°C of pine and beech wood to the size of sawdust grains created by cutting using RPW 15M frame saw is presented in the paper. Particle size analysis of dry sawdust was performed using two methods - screening method and optical method based on...

In this paper the relationships between the alternative machining paths and flatness deviations of the aluminum plate part, were presented. The flatness tolerance of the main surface of the plate part has crucial meaning due to the assembly requirement of piezoelectric elements on the radiator. The aluminum bodies under investigation are the base part of the radiators with crimped feathers for the train industry. The surface of...
Obtained scientific degrees/titles
Obtained science degree

dr inż. Mechanical engineering

(Technology)
seen 1045 times