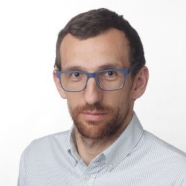 Arctic driftwood has reached the coast of Iceland for centuries. This material was used by the inhabitants of the island as a building material for houses, boats, churches and pasture fences. Nowadays, the driftwood is used in the furniture industry, for the finishing of internal and external walls of buildings and also by artists. The properties of driftwood differ to that of original resource due the long-term effects of exposure...

The modern wood converting processes consists of several stages and material drying belongs to the most influencing future performances of products. The procedure of drying wood is usually realized between subsequent sawing operations, affecting significantly cutting conditions and general properties of material. An alternative methodology for determination of mechanical properties (fracture toughness and shear yield stress) based...

Wood drying is an important stage in the woodworking process. After drying, wood is subject to a re-sawing process, for which a high quality surface, low material loss, and high efficiency are often required. In this paper, forecasted values were presented of cutting power for the re-sawing process of pine and beech wood that were dried with four different methods. Forecasting of cutting power for an industrial band saw machine...
Obtained scientific degrees/titles
Obtained science degree

dr inż. Mechanical engineering

(Technology)
seen 1491 times