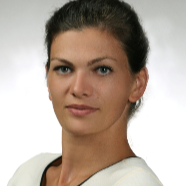 dr inż. Daria Filipiak-Kowszyk
The study raises the issues concerning the automatic system designed for the monitoring of movement of controlled points, located on the roof covering of the Forest Opera in Sopot. It presents the calculation algorithm proposed by authors. It takes into account the specific design and location of the test object. High forest stand makes it difficult to use distant reference points. Hence the reference points used to study the stability...

As the devices designed to transport materials, the overhead cranes should meet certain geometric requirements for their operation to be safe. The presently available geodetic equipment, in particular total stations, provides opportunities for precise 3D measurements of coordinates of the controlled points. These coordinates make a basis for correcting the height of crane runway axes. The paper presents a method to calculate position...

The problem of the determining of the displacements of engineering objects and their surroundings is the current and important issue in the field of engineering geodesy. Most control measurements are made in relation to reference points (stable points). On the other hand, sometimes it happens that it is not possible perform the measurements with reference to the stable points or identification of stable points is difficult. Therefore,...
seen 495 times