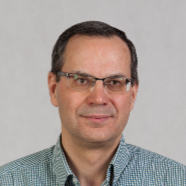 dr hab. inż. Dariusz Dąbrowski
Researchers and brand managers have limited understanding of the effects social media communication has on how consumers perceive brands. We investigated 504 Facebook users in order to observe the impact of firm-created and user-generated (UG) social media communication on brand equity (BE), brand attitude (BA) and purchase intention (PI) by using a standardized online survey throughout Poland. To test the conceptual model, we...

The purpose of the current study was to develop a scale to measure the consumer's engagement with brand-related social-media content, based on three dimensions established in the framework of an earlier theoretical construct, "Consumer's Online Brand-Related Activities" (Muntinga, Moorman, and Smit, 2011). Qualitative techniques were used to generate an initial pool of items that captured different levels of consumer engagement...

This work investigates the indirect effects between market orientation and hotel performance through creative marketing programs. The focus is on exploring the indirect effects between 1) customer orientation, competitor orientation, and cross-functional integration; and 2) hotel financial performance through two aspects of creative marketing programs, namely, novelty and meaningfulness. Through an empirical analysis using structural equation...
Obtained scientific degrees/titles
Obtained science degree

dr hab. Management

(Economics)

Wydział Zarządzania Uniwersytetu Gdańskiego
seen 1575 times