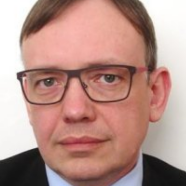 Steel materials, due to their numerous advantages - high availability, easiness of processing and possibility of almost any shaping are commonly applied in construction for carrying out basic carrier systems and auxiliary structures. However, the major disadvantage of this material is its high corrosion susceptibility, which depends strictly on the local conditions of the facility and the applied type of corrosion protection system....

Opisano problem wadliwości zabezpieczenia antykorozyjnego w zakresie malarskich powłok ochronno-dekoracyjnych wykonywanych na stalowych elementach barier zabezpieczonych uprzednio poprzez ocynkowanie metodą zanurzeniową na gorąco. Wykorzystując przykłady pochodzące z różnych obiektów przedstawiono powtarzający się problem delaminacji powłok malarskich, niezależny od rodzaju zastosowanych wyrobów lakierniczych oraz znacznego rozwoju...

Wymagana prawem ocena przydatności obiektów i konstrukcji budowlanych do dalszej eksploatacji wykonywana w ramach przeglądów budowlanych ujawnia niejednokrotnie przypadki wymagające interwencji konstruktora. W artykule zaprezentowano przypadek nadmiernego wyboczenia prętów wykratowania w kratownicach przestrzennych.
Obtained scientific degrees/titles
Obtained science degree

dr inż. Construction

(Technology)
seen 1940 times