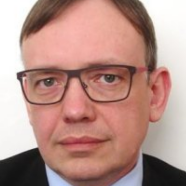 Steel materials, due to their numerous advantages - high availability, easiness of processing and possibility of almost any shaping are commonly applied in construction for carrying out basic carrier systems and auxiliary structures. However, the major disadvantage of this material is its high corrosion susceptibility, which depends strictly on the local conditions of the facility and the applied type of corrosion protection system....

The paper presents investigations on internal stress distribution in plane hot—or cold-rolled sheets dedicated for the cold-formed profiles. The motivation of the research is a new profile design whose bending technology, incorporating a longitudinal welded joint and hot-dip galvanization after bending and welding introduces additional internal stresses. In order to identify the entirety of stresses in the process of sheet production...

Steel products are widely used in the construction for the performance of essential and additional elements of engineering structures. They are characterized by high tensile strength, compression and bending, the structure homogeneity, the possibility of assembly regardless of the season and climatic conditions, ease of processing and the possibility of almost any shape. The main disadvantage of steel structures is their high susceptibility...
Obtained scientific degrees/titles
Obtained science degree

dr inż. Construction

(Technology)
seen 3483 times