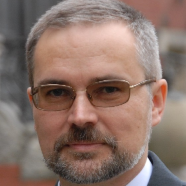 dr hab. inż. Dariusz Świsulski
The article presents an estimation of measurement uncertainty of a liquid mass flow using the orifice plate. This subject is essential because of the widespread use of this type of flow meters. Not only the quantitative estimation but also the qualitative results of those measurements are important. To achieve these results the authors of the paper propose to use the theory of uncertainty. The article shows the analysis of the...

Two-phase liquid-gas flows occur frequently in the mining, energy, chemical, and petrochemical industries. One of non-contact methods used to analyse these flows is the gamma ray absorption method. However, the signals received from radiation detectors contain a significant stochastic noise, which makes them difficult to analyse. The article describes four methods of noise reduction in cross-correlation measurements of water-air...

In the two-phase flow measurements a method involving the absorption of gamma radiation can be applied among others. Analysis of the signals from the scintillation probes can be used to determine the number of flow parameters and to recognize flow structure. Three types of flow regimes as plug, bubble, and transitional plug – bubble flows were considered in this work. The article shows how features of the signals in the time and...
Obtained scientific degrees/titles
Obtained science degree

dr hab. inż. Electrical engineering

(Technology)

Obtained science degree

dr inż. Electrical engineering

(Technology)
seen 1672 times