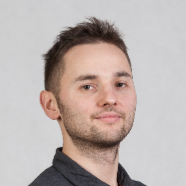 Overloaded vehicles have a significant impact on pavement fatigue life and distress. As the studies show, the phenomena intensify when the control of traffic is poor. The paper presents the results of the research including analysis of weigh in motion data from eight stations and analysis of asphalt pavement fatigue caused by mixed traffic. Distributions of vehicles axles load including the multiple axles effects are presented....

Low-temperature cracking is one of the most common road pavement distress types in Poland. While bitumen performance can be evaluated in detail using bending beam rheometer (BBR) or dynamic shear rheometer (DSR) tests, none of the normalized test methods gives a comprehensive representation of low-temperature performance of the asphalt mixtures. This article presents the Bending Beam Creep test performed at temperatures from −20...

High modulus asphalt concrete (HMAC) base courses provide very good resistance to rutting and fatigue but they can increase the risk of low-temperature cracking as compared with conventional asphalt concrete (AC). The article presents the comparison of these two road materials in terms of low-temperature cracking. The statistical method based on the ordered logistic regression model was used. The analysis was based on results of...
Obtained scientific degrees/titles
Obtained science degree

dr inż. Construction

(Technology)
seen 4166 times