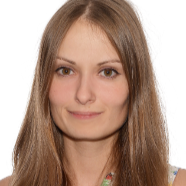 mgr inż. Dominika Grubba
A one-stage partial nitritation/anammox (PN/A) process with intermittent aeration is possible under sidestream conditions, but implementation in a mainstream is a challenge due to increased Carbon/Nitrogen (C/N) ratios in domestic wastewater. This study investigated the effect of C/N ratios on process efficiency and the effect of narrowing non-aeration time on process improvement at high chemical oxygen demand (COD) load. An increase...

Sulfate (SO42-) can be an electron acceptor for ammonium nitrogen (NH4+) oxidation under anaerobic conditions. The process is known as sulfammox and can be a viable alternative to conventional, nitrite (NO2-) dependent, anammox. Two bacterial species, including Bacillus Benzoevorans and Brocadia Anammoxoglobus Sulfate, can perform that process. With sulfammox, an economically inefficient pre-nitration step (due to aeration) is...

Anaerobic ammonia-oxidizing bacteria have a more comprehensive metabolism than expected - there may be other electron acceptors that oxidize ammonium nitrogen under anaerobic conditions, in addition to the well-known nitrite nitrogen, one of which is sulfate in the sulfammox process. Sulfate-containing compounds are part of the medium for the anammox process, but their concentrations are not particularly high (0.2 g MgSO4 ∙ 7H2O/dm3...
seen 1971 times