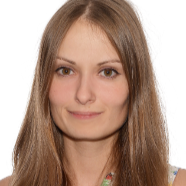 mgr inż. Dominika Grubba
A one-stage partial nitritation/anammox (PN/A) process with intermittent aeration is possible under sidestream conditions, but implementation in a mainstream is a challenge due to increased Carbon/Nitrogen (C/N) ratios in domestic wastewater. This study investigated the effect of C/N ratios on process efficiency and the effect of narrowing non-aeration time on process improvement at high chemical oxygen demand (COD) load. An increase...

In the methane fermentation process, sewage sludge is the single substrate or serves as a co-substrate with the addition of various waste products. After the treatment stable digestate is obtained, which consists of two phases solid and liquid. Liquid phase, called as a leachate, due to the high content of nutrients must be treated before they are discharged into the final receiver. Physical and chemical methods of leachate treatment...

The liquid phase of the digestate (LPD) contains a relatively high concentration of nitrogen, with total ammonium nitrogen being the dominant form of nitrogen, as well as other essential nutrients such as phosphorus and potassium. Consequently, it must be treated before it is released into the environment. However, there are no reports of co-purification of LPD in the anammox process in sequencing batch reactor with granular sludge,...
seen 1460 times