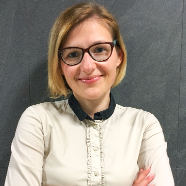 Application of the modern microbial techniques changed the paradigm about the microorganisms performing nitrification. Numerous investigations recognized representatives of the genus Nitrospira as a key and predominant nitrite-oxidizing bacteria in biological nutrient removal systems, especially under low dissolved oxygen and substrate conditions. The recent discovery of Nitrospira capable of performing complete ammonia oxidation...

The combined effects of dissolved oxygen (DO) and pH on nitrogen removal were investigated in a laboratory-scale sequencing batch reactor (SBR) with anammox-enriched granular sludge obtained from a nitritation/anammox system. The highest specific nitrogen removal rate (SNRR) (1.1 gN gVSS−1 d−1) was observed under non-aerated conditions, resulting in the nitrogen removal efficiency of 81.6%. Although nitrogen removal was readily...

The anammox-enriched granular sludge was successfully formed during the long-term biogranulation experiment lasting over 330 days. The cultivation was conducted at 30 ◦C in a 10-L sequencing batch reactor (SBR) fed with synthetic medium containing ammonia, nitrite and trace elements. The properties of the developed granules were investigated in terms of the biomass activity (including the growth rate of anammox bacteria), size...
Obtained scientific degrees/titles
Obtained science degree

dr inż. Environmental engineering

(Technology)
seen 1789 times