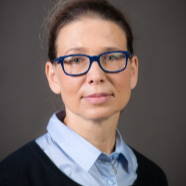 dr inż. Donata Konopacka-Łyskawa
Employment
Research fields
Adiunkt
Workplace

Budynek D Inżynierii Chemicznej pokój 23

Phone

(58) 347 29 10
The precipitation of calcium carbonate was carried out by passing a gasous mixture of carbon dioxide and air into a calcium chloride solution. The selected compounds enhancing carbon dioxide absorption were used as additives which promote the formation of carbonate ions in the solution. The additives were ammonia, monoethanolamine, triethylamine and triethanolamine. The resulting calcium carbonate particles varied in polymorphic...

The industrial-scale production of lignocellulosic-based biofuels from biomass is expected to benefit society and the environment. The main pathways of residues processing include advanced hydrolysis and fermentation, pyrolysis, gasification, chemical synthesis and biological processes. The products of such treatment are second generation biofuels. The degree of fermentation of organic substances depends primarily on their composition...

Calcium carbonate particles were obtained in the reaction of calcium hydroxide with carbon dioxide at 65°C. Initial Ca(OH)2 suspensions were prepared in pure water and aqueous solutions of ethylene glycol or glycerol of the concentration range up to 20% (vol.). The course of reaction was monitored by conductivity measurements. Precipitated solids were analyzed by FTIR, XRD, SEM and the particles size distribution was determined...
Obtained scientific degrees/titles
Obtained science degree

dr inż. Chemical technology

(Technology)
seen 392 times