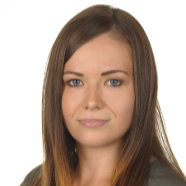 dr inż. Dorota Garwolińska
Early nutrition has an enormous influence on a child's physiological function, immune system maturation and cognitive development. Human breast milk (HBM) is recognized as the gold standard for human infant nutrition. Accordingly to WHO report breastfeeding is consider as an unequalled way of providing ideal food to the infant, which is required for his healthy growth and development. HBM contains various macronutrients (carbohydrates,...

Human breast milk (HBM) is a biofluid consisting of various biomolecules such as proteins, lipids, carbohydrates, minerals and bioactive substances. Due to its unique and complex composition, HBM provides not only nutritional components required for the growth of the infant, but also additional protection against infections. Global insight into the composition of HBM is crucial to understanding the health benefits infants receive...

The complex nature of human breast milk (HBM) makes samples difficult to analyze, requiring several extraction techniques and analytical platforms to obtain high metabolome coverage. In this work, we combined liquid-liquid extraction (LLE) and solid-phase extraction (SPE) techniques to prepare HBM samples to overcome the challenge of low- and high-abundance lipid species, enabling the semiquantitative analysis of total HBM lipids...
seen 620 times