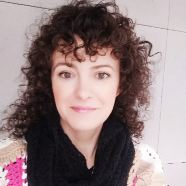 Adiunkt
Workplace

Gmach B pokój 802

Phone

(58) 348 60 19
W odniesieniu do opracowanego modelu koncepcyjnego integrującego teorie zaangażowania klienta (ang. CE) i logiki dominacji usług (ang. S-D logic) zrealizowano badanie ilościowe wśród konsumentów usług. Wyniki badania pozwoliły na weryfikację założeń teoretycznych i potwierdzenie słuszności zakładanych powiązań między zmiennymi modelu. Wykorzystując konfirmacyjną analizę czynnikową (ang. CFA), potwierdzono strukturę czynnikową badanej...

Strukturę opracowania zbudowano w odniesieniu do zagadnienia relacji międzyorganizacyjnych. Omawianą kwestię osadzono w obecnych realiach Industry 4.0. Celem monografii jest omówienie roli Industry 4.0 w budowaniu i rozwoju relacji międzyorganizacyjnych oraz w kształtowaniu ich specyfiki. W pięciu rozdziałach przedstawiono aspekty "sieciowego" powiązania różnych podmiotów i jednostek na gruncie teorii zarządzania. Opracowanie otwiera...

This work investigates the indirect effects between market orientation and hotel performance through creative marketing programs. The focus is on exploring the indirect effects between 1) customer orientation, competitor orientation, and cross-functional integration; and 2) hotel financial performance through two aspects of creative marketing programs, namely, novelty and meaningfulness. Through an empirical analysis using structural equation...
Obtained scientific degrees/titles
Obtained science degree

dr Management

(Economics)
seen 1228 times