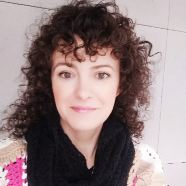 Adiunkt
Workplace

Gmach B pokój 802

Phone

(58) 348 60 19
Celem artykułu jest wykazanie zmian jakie zaszły w zachowaniach konsumentów w XXI wieku - na przykładzie segmentu rynku jaki stanowią konsumenci pokolenia Y - i idącej za tym konieczności adaptacji działań marketingowych. Przeprowadzona analiza literatury wykazała, że pokolenie Y jest pierwszym pokoleniem, które całe swoje życie spędziło w tzw. środowisku cyfrowym. Stanowi to wyzwanie dla osób zajmujących się marketingiem,...

In a very competitive environment, it is highly important to identify the indicators that exert a major influence on customer satisfaction and loyalty. Based on the current relationship marketing concept of relational benefits (Gwinner, Gremler, Bitner, 1998; Hennig-Thurau, Gwinner, Gremler, 2002) and destination quality (Blazquez-Resino, Molina, Esteban-Talaya, 2015), a conceptual model was built. The present paper aims to analyse...

Zagadnienie zaangażowania klienta budzi zainteresowanie zarówno teoretyków, jak i praktyków. Z tego względu artykuł poświęcono rozwojowi koncepcji zaangażowania konsumenta, która coraz częściej jest przedmiotem opracowań naukowych. Wykorzystano w nim podejście dedukcyjne, oparte na analizie literatury przedmiotu. Analizie poddano najczęściej cytowane publikacje w bazach Web of Science (Core Collection) oraz Scopus. Celem opracowania...
Obtained scientific degrees/titles
Obtained science degree

dr Management

(Economics)
seen 563 times