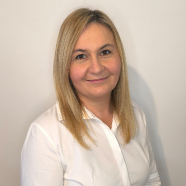 dr hab. inż. Edyta Malinowska-Pańczyk
Employment
Research fields
In this study, fruit juices that are rich sources of anthocyanins, obtained from aronia (Am. chokeberry, Aronia melanocarpa) and blueberry honeysuckle (Lonicera caerulea L. var. edulis) were used to examine the preservation of plant phytochemicals and bioactivity upon sterilization -either thermal, or with an EnbioJet microwave flow pasteurizer. The chemical properties verified included determinations of anthocyanins and other...

The aim of the work was to study the feasibility of using aqueous extracts from rowanberry, blue-berried honeysuckle, and chokeberry pomace for the formulation of fish gelatin films with antioxidant and antimicrobial activity as well as improved mechanical and water barrier properties. The predominant phenolic components in rowanberry and chokeberry extracts were hydroxycinnamates, and in blue-berried honeysuckle extract antho cyanins. Although...

A prototype of microwave pasteurizer has been proposed as an alternative for holder pasteurization (HP) routinely used in Human Milk Bank (HMB), ensuring microbiological safety of human milk (HM). It was shown that the time of heat generation was about 15–16 min shorter by applying the microwave than in HP. Total inactivation of heat-sensitive bacteria Escherichia coli, Pseudomonas aeruginosa, Staphylococcus aureus, and Staphylococcus...
Obtained scientific degrees/titles
Obtained science degree

dr hab. inż. Food science

(Agricultural sciences)

Uniwersytet Przyrodniczy w Poznaniu, Wydział Nauk o Żywności i Żywienia

Obtained science degree

dr inż. Chemical technology

(Technology)
seen 1629 times