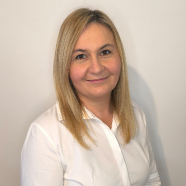 dr hab. inż. Edyta Malinowska-Pańczyk
Assistant Professor
Workplace

Budynek B Wydziału Chemicznego pokój 207

Phone

(58) 347 10 70
In this study, fruit juices that are rich sources of anthocyanins, obtained from aronia (Am. chokeberry, Aronia melanocarpa) and blueberry honeysuckle (Lonicera caerulea L. var. edulis) were used to examine the preservation of plant phytochemicals and bioactivity upon sterilization -either thermal, or with an EnbioJet microwave flow pasteurizer. The chemical properties verified included determinations of anthocyanins and other...

The aim of this work was to improve the mechanical and water barrier properties of composite filmsprepared from starch and clays, plasticized with glycerol at different concentrations. The effects ofhydrophilic Closite Naþand Nanomer PGV were compared with that exerted by organicallymodifiedmorehydrophobicNanofil2 and NanoBent ZR-1. The antimicrobial activity of compositescontaining hydrophobic clays was also investigated. The hydrophilic...

The objective of this study was to compare of the effects of high pressure of 193 MPa at - 20°C and Low Temperature Long Time pasteurization (LTLT or holder pasteurization, 62,5°C; 30 min) on the content and composition of fatty acids (FAs), concentrations of secondary products of lipid oxidation (TBARS), the total antioxidant capacity (TAC), total vitamin C and ascorbic acid (AsA) content in human milk. It was shown that no significant...
Obtained scientific degrees/titles
Obtained science degree

dr hab. inż. Food science

(Agricultural sciences)

Uniwersytet Przyrodniczy w Poznaniu, Wydział Nauk o Żywności i Żywienia

Obtained science degree

dr inż. Chemical technology

(Technology)
seen 599 times