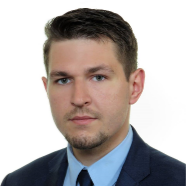 Adhesive bonding has become increasingly important in many industries. Non-destructive inspection of adhesive joints is essential for the condition assessment and maintenance of a structure containing such joints. The aim of this paper was the experimental investigation of the damage identification of a single lap adhesive joint of metal plate-like structures. Nine joints with different defects in the form of partial debonding...

Structural adhesive joints have numerous applications in many fields of industry. The gradual deterioration of adhesive material over time causes a possibility of unexpected failure and the need for non-destructive testing of existing joints. The Lamb wave propagation method is one of the most promising techniques for the damage identification of such connections. The aim of this study was experimental and numerical research on...

Celem opracowania są badania diagnostyczne posadzki kościoła w poszukiwaniu pustek powietrznych w konstrukcji podłogi. Badania przeprowadzono przy użyciu metody georadarowej. Przeanalizowano oraz przedstawiono szczegółowe skany georadarowe powierzchni posadzki. Jako uzupełnienie badań georadarowych, w wybranych miejscach zastosowano metodę ultradźwiękową.
seen 415 times