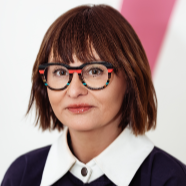 dr inż. Ewa Marjańska
Adiunkt
Workplace

Gmach Główny pokój 400 A

Phone

(58) 347 10 39
A new sensing system comprising five all-solid-state electrodes with lipid, lipid like-polymer membranes was applied for rapid qualitative and quantitative analysis of various drinking waters. The results elaborated by chemometric methods revealed sensitivity to CO2 content in drinking water, suggesting that this sensing system could be used as a taste sensor. The ability of taste sensor to perform quantitative analysis of minerals...

Testowano elektrody typu all solid state (ASS) w roztworach elektrolitów zawierających substancje o smaku kwaśnym. Elektrody typu ASS zawierają dwa typy membran. Badano wpływ grubości membrany oraz stosunku związek lipofilowy/ chlorek poliwinilu na odpowiedzi elektrod. Stwierdzono, że grubość elektro aktywnego polimeru, nie ma wpływu na czułość i stabilność elektrod w przeciwieństwie do grubości membrany składającej się ze związku...

In food industry, different types of sensors are used for characterizing and quantifying taste substances. Therefore, it is important to establish the principal advantages and disadvantages of these sensors for optimal application. In this paper, two possible systems are compared for sensing the four fundamental tastes: sour (citric acid), salty (sodium chloride), sweet (sucrose), and bitter (caffeine or quinine hydrochloride). One...
seen 197 times