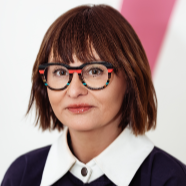 Assistant Professor
Workplace

Gmach Główny pokój 400 A

Phone

(58) 347 10 39
Taste sensor with five all-solid-state electrodes (ASSE) III (third version) was used for qualitative and quantitative analysis of selected tonic waters (J.Gasco, Kinley, Jurajski, Jurajski with citrus flavor, Carrefour, Schweppes Indian Tonic, and Schweppes Bitter Lemon). The results obtained by this taste sensor analyzed with principal component analysis, agglomerative hierarchical clustering methods show that this sensor can...

A new sensing system comprising five all-solid-state electrodes with lipid, lipid like-polymer membranes was applied for rapid qualitative and quantitative analysis of various drinking waters. The results elaborated by chemometric methods revealed sensitivity to CO2 content in drinking water, suggesting that this sensing system could be used as a taste sensor. The ability of taste sensor to perform quantitative analysis of minerals...

Due to its debilitating character pneumonectomy this is last‐resort procedure. Preoperative results of the 6‐min walking test (6MWT) help to identify high risk of postoperative complications and increased mortality in patients undergoing lobectomy for lung cancer. The aim of the study was to validate the value of 500 m in 6MWT as an indicator, which differentiates risk of complications in patients undergoing pneumonectomy. 125...
seen 1242 times