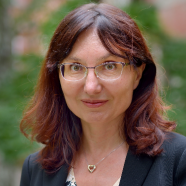 prof. dr hab. inż. Ewa Wojciechowska
Artykuł dotyczy wpływu promieniowania mikrofalowego na odwadnianie osadów ściekowych. Przeprowadzono pomiary parametrów charakteryzujących podatność osadów ściekowych na odwadnianie: opór właściwy, czas ssania kapilarnego oraz zawartość suchej masy w osadzie po odwirowaniu. Stwierdzono poprawę odwadnialności osadów kondycjonowanych promieniowaniem mikrofalowym, zależną ilościowo od rodzaju preparowanych osadów. Zastosowanie podwójnego...

reatment wetlands have been proved to be more effective than conventional treatment processes in case of high-strength wastewater containing high concentrations of ammonium nitrogen and recalcitrant organic matter. In this study nitrogen removal processes and reliability of nitrogen removal at two identical pilot-scale multistage treatment wetlands (MTWs) receiving real, non-synthetic wastewater were discussed. The wastewater discharged...

The results of heavy metals (Fe, Mn, Zn, Ni, Cu, Cr, Pb, Cd) removal and partitioning between aqueous and solid phases at two wetlands (TWs) treating municipal landfill leachates are presented. One of the TWs is a surface flow facility consisting of 10 ponds. The other TW is a newly constructed pilot-scale facility consisting of three beds with alternately vertical and horizontal sub-surface flow. The metals concentrations were...
Obtained scientific degrees/titles
Obtained science title

prof. dr hab. inż. Environmental engineering, mining and energy

(Engineering and Technology)

Obtained science degree

dr hab. inż. Environmental engineering

(Technology)

Politechnika Lubelska Wydział Inżynierii Środowiska

Obtained science degree

dr inż. Environmental engineering

(Technology)
seen 845 times