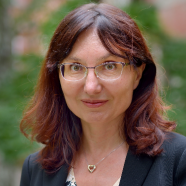 dr hab. inż. Ewa Wojciechowska
Associate Professor
Workplace

Budynek WILiŚ pokój 13 B

Phone

(58) 347 27 93
reatment wetlands have been proved to be more effective than conventional treatment processes in case of high-strength wastewater containing high concentrations of ammonium nitrogen and recalcitrant organic matter. In this study nitrogen removal processes and reliability of nitrogen removal at two identical pilot-scale multistage treatment wetlands (MTWs) receiving real, non-synthetic wastewater were discussed. The wastewater discharged...

Constructed wetlands have potential of treating wastewater of poor biodegradability. The performance of a multistage sub-surface flow wetland treating municipal landfill leachate was assessed during three years of operation. During the study three research periods with different operation conditions were established. The hydralic loads, operation mode of vertical flow beds and type of treated wastewater (raw leachate – leachate...

The paper presents the results of application of hydrogen peroxide (H2O2) for the optimization of the effects of ammonia nitrogen removal from domestic wastewater. The investigations were carried out at a model wastewater treatment plant consisting of a preliminary sedimentation tank and a sand filter with a horizontal flow of wastewater at a constant hydraulic load of 1.44 L/day. The efficiency of ammonia nitrogen removal was...
Obtained scientific degrees/titles
Obtained science degree

dr hab. inż. Environmental engineering

(Technology)

Politechnika Lubelska Wydział Inżynierii Środowiska

Obtained science degree

dr inż. Environmental engineering

(Technology)
seen 186 times