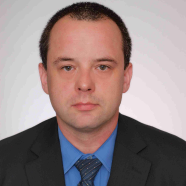 dr hab. inż. Grzegorz Lentka
The paper presents the family of three analyzers allowing to measure impedance in range of 10 ohm<|Zx|<10 Gohm in a wide frequency range from 10 mHz up to 100 kHz. The most important features of the analyzers family are: miniaturization, low power consumption, low production cost, telemetric controlling and the use of impedance measurement method based on digital signal processing DSP. The miniaturization and other above mentioned...

W artykule przedstawiono obwód interfejsu przeznaczony do pomiaru parametrów impedancyjnych czujników lub celek pomiarowych instalowanych na obiektach technicznych. Umożliwia on pomiar modułu i argumentu impedancji w zakresie 10ohm

A comprehensive description of impedance ofelectrochemical systems has been presented, along withthe assumptions of the method used. In this method, amultisinusoidal current excitation signal is used. Thechanges of potential of both the electrodes and thepotential difference between these electrodes are allregistered simultaneously as a function of time. Theproposed method offers the possibility of separatelydetermining the instantaneous...
Obtained scientific degrees/titles
Obtained science degree

dr hab. inż. Electronics

(Technology)

Obtained science degree

dr inż. Electronics

(Technology)
seen 915 times