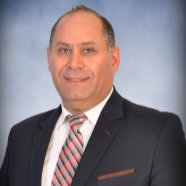 Different types of concrete mixtures are used as building materials. The manufacturing process of two-stage concrete (TSC) differs from that of conventional concrete. This study investigated conventional mechanical properties derive empirical relations for estimation of the mechanical parameters of TSC and conventional concrete mixtures. TSC was used to prepare 216 specimens and conventional concrete was used to prepare 108 specimens...

Multi-layered Prepacked aggregate fibrous composite (MLPAFC) is a new type of concrete, which is prepared in two subsequent stages of aggregate-fibre skeleton prepacking and cementitious grouting. In this study, ten MLPAFC mixtures were prepared in three subsequent layers incorporating different contents of four different types of steel fibres. Long and short hooked-end and crimped steel fibers were adopted with 3.0 and 1.5% dosages...

Recent reports in the literature have shown that fber-reinforced geopolymer composites (FRGC) made with monofbers exhibit a signifcant enhancement in fracture energy. However, many aspects of the fracture performance of hybrid fberreinforced geopolymer composites (HFRGC) remain largely unexploited, and these are predominant for the structures. For the frst time, the mode I fracture energy of HFRGC is investigated. The mode I behavior...
seen 613 times