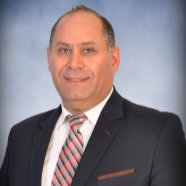 prof. Hakim Abdelgader
Abstract. Two-stage concretes, despite the fact that they have proven themselves in various types of construction, have not been studied to the same extent as traditional heavy concretes. Therefore, the article developed the composition of frame concrete with various additives in the composition of the cement-sand mortar. A comparison of the mechanical characteristics of the developed compositions with the addition of silica fume...

. Two-stage concrete (TSC) is a special type of concrete that the method of its construction and implementation is different from conventional one. In TSC, coarse aggregate particles are first placed in the formwork and voids between them are subsequently injected with a special cementations mixture. TSC has been successfully used in many applications, such as underwater construction, casting concrete sections congested with reinforcement...

Different types of concrete mixtures are used as building materials. The manufacturing process of two-stage concrete (TSC) differs from that of conventional concrete. This study investigated conventional mechanical properties derive empirical relations for estimation of the mechanical parameters of TSC and conventional concrete mixtures. TSC was used to prepare 216 specimens and conventional concrete was used to prepare 108 specimens...
seen 317 times