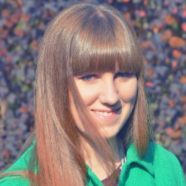 dr inż. arch. Hanna Obracht-Prondzyńska
"The Image of the City" by Kevin Lynch is a landmark planning theory of lasting influence; its scientific rigor and relevance in the digital age were in dispute. The rise of social media and other digital technologies offers new opportunities to study the perception of urban environments. Questions remain as to whether social media analytics can provide a reliable measure of perceived city images? If yes, what implication does...

With the increasing significance of Big Data sources and their reliability for studying current urban development processes, new possibilities have appeared for analyzing the urban planning of contemporary cities. At the same time, the new urban development paradigm related to regenerative sustainability requires a new approach and hence a better understanding of the processes changing cities today, which will allow more efficient...

This study examines the role of urban regeneration policies in planning and governance within urban functional areas (UFAs) in Poland, in the context of the EU Cohesion Policy (CP). The empirical part of this study is based on comparing the approaches adopted in two Polish regions: Pomerania and Silesia. We describe the first successes but also the bottlenecks of the process, from negotiations and programming up to the implementation...
seen 2297 times