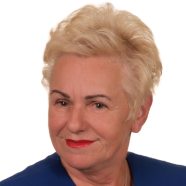 prof. dr hab. inż. Helena Janik
The dynamic increase in the manufacture of rubber products, particularly those used in the automobile industry, is responsible for a vast amount of wastes, mostly in the form of used tyres, of which more than 17 million tonnes are produced globally each year. The widely differing chemical compositions and the cross-linked structures of rubber in tyres are the prime reason why they are highly resistant to biodegradation, photochemical...

The aim of tissue engineering is the fabrication of three-dimensional scaffolds that can be used for the reconstruction and regeneration of damaged or deformed tissues and organs. A wide variety of techniques have been developed to create either fibrous or porous scaffolds from polymers, metals, composite materials and ceramics. However, the most promising materials are biodegradable polymers due to their comprehensive mechanical...

The paper is transdisciplinary. The complex overview on changes in policy and approach to waste tyres that leads to both solving environmental problem of post consumer tyres and creating environmentally friendlier novel materials are presented. It is shown that in the world, the amount of polymer wastes increases every year. Most of them are in the form of post-consumer tyres. Recycling and recovery of such tyres is a serious environmental...
Obtained scientific degrees/titles
Obtained science title

prof. Chemical technology

(Chemical sciences)
seen 2840 times