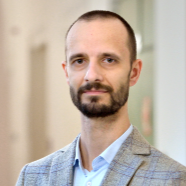 Scientific and Technical Specialist
The study presents information about the measurement techniques used for the assessment of air quality in terms of the olfactory intensity resulting from the operation of municipal sewage treatment plants. Advantages and disadvantages of the measurement techniques used are presented. Sources of malodourous substance emission from sewage treatment plants were described, and the malodourous substances emitted were characterised....

The paper describes an attempt at health risk assessment and odour concentration determination in the most important units of a wastewater treatment plant. The cancer risk (CR) and hazard index (HI) parameters in selected measurement locations were calculated based on the results of chromatographic analyses (GCxGC-TOF-MS) and the United States Environmental Protection Agency (US EPA) guidelines. No exceedance of the CR and HI acceptable...

A plethora of analytical LC-MS-based methods have been successfully applied to analyses of complex samples of various origin for metabolomics investigations. Over the last ten years, the substantial evolution of ambient mass spectrometry (AMS) techniques has highlighted their tremendous potential in metabolomic studies due to the minimal sample pretreatment requirement and the ability to analyse samples in their native state. This...
seen 923 times