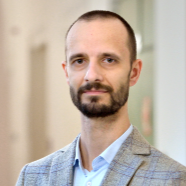 dr inż. Hubert Byliński
Globally, there is increasing awareness that the implementation of 'waste to energy' technology is one of the best means to achieve sustainable energy development. The most popular approach is the conversion of organic-rich compounds into clean and renewable products by anaerobic digestion (AD). Biogas can be produced from agricultural residues, municipal/industrial biowastes, and sustainable biomass, especially materials that...

The study presents information about the measurement techniques used for the assessment of air quality in terms of the olfactory intensity resulting from the operation of municipal sewage treatment plants. Advantages and disadvantages of the measurement techniques used are presented. Sources of malodourous substance emission from sewage treatment plants were described, and the malodourous substances emitted were characterised....

The paper describes an attempt at health risk assessment and odour concentration determination in the most important units of a wastewater treatment plant. The cancer risk (CR) and hazard index (HI) parameters in selected measurement locations were calculated based on the results of chromatographic analyses (GCxGC-TOF-MS) and the United States Environmental Protection Agency (US EPA) guidelines. No exceedance of the CR and HI acceptable...
seen 1399 times