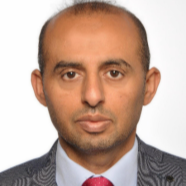 mgr inż. Hussein Al-Hazmi
A mechanistic model was developed as an extension of the Activated Sludge Model No. 1 to describe three nitrous oxide (N2O) production pathways in a laboratory-scale anammox-enriched granular sequencing batch reactor. Heterotrophic denitrification and two processes mediated by ammonia oxidizing bacteria (AOB), that is, ammonia (NH4+) oxidation via hydroxylamine (NH2OH) and autotrophic denitrification, were considered. A systematic...

The deammonification process has been universally acknowledged as an energy-efficient technology for sewage disposal. In contrast with traditional biological nitrogen removal technology, the deammonification process is able to remove ammonia from wastewater with the simplest nitrogen removal process because of its advantages of lower operating expenses, no organic carbon consumption, lower biomass production, lower carbon dioxide...

This paper describes the possible implementation of the Technique for Order Preference by Similarity to Ideal Solution (TOPSIS) as green analytical chemistry metrics tools. TOPSIS is one of the multi-criteria decision analysis (MCDA) tools that is applied in the selection of the best alternative from many possible. In this case we have applied it to assess the nineteen analytical procedures for ibuprofen determination in wastewater...
seen 281 times