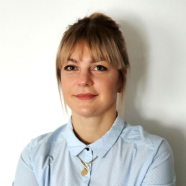 dr inż. Iga Carayon
In this overview, we focused on the bacterial cellulose (BC) applications, described in recently published scientific papers, in the field of skin regenerative medicine and wound care industry. Bacterial cellulose was proven to be biocompatible with living tissues. Moreover, its mechanical properties and porous structure are considered to be suitable for biomedical applications. It is due to the fact that porous structure of bacterial...

Construction of the urinary bladder de novo using tissue engineering technologies is the "holy grail" of reconstructive urology. The search for the ideal biomaterial for urinary bladder reconstruction has been ongoing for decades. One of the most promising biomaterials for this purpose seems to be bladder acellular matrix (BAM). In this review we determine the most important factors, which may affect biological and physical properties...

The widespread use of three-dimensional (3D) printing technologies in medicine has contributed to the increased demand for 3D printing materials. In addition, new printing materials that are appearing in the industry do not provide a detailed material characterization. In this paper, we present the synthesis and characterization of polycaprolactone (PCL) based medical-grade thermoplastic polyurethanes, which are suitable for forming...
seen 705 times