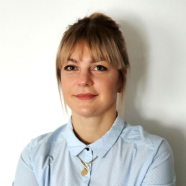 In this overview, we focused on the bacterial cellulose (BC) applications, described in recently published scientific papers, in the field of skin regenerative medicine and wound care industry. Bacterial cellulose was proven to be biocompatible with living tissues. Moreover, its mechanical properties and porous structure are considered to be suitable for biomedical applications. It is due to the fact that porous structure of bacterial...

The widespread use of three-dimensional (3D) printing technologies in medicine has contributed to the increased demand for 3D printing materials. In addition, new printing materials that are appearing in the industry do not provide a detailed material characterization. In this paper, we present the synthesis and characterization of polycaprolactone (PCL) based medical-grade thermoplastic polyurethanes, which are suitable for forming...

The possibility of using additive manufacturing (AM) in the medicine area has created new opportunities in health care. This has contributed to a sharp increase in demand for 3D printers, their systems and materials that are adapted to strict medical requirements. We described herein a medical-grade thermoplastic polyurethane (S-TPU) which was developed and then formed into a filament for Fused Deposition Modeling (FDM) 3D printers...
seen 1524 times