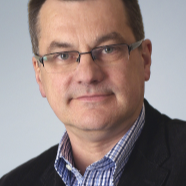 dr hab. inż. Ireneusz Kreja
W artykule przedstawiono przegląd modeli obliczeniowych stosowanych w analizie laminowanych powłok kompozytowych i sandwiczowych. W przeglądzie uwzględniono ponad 200 pozycji literatury traktujących o modelach teoretycznych dla płyt i powłok wielo-warstowych oraz/lub o implementacjach numerycznych różnych modeli obliczeniowych. Jako podstawową konkluzję z dokonanego przeglądu, należy uznać, że nie istnieje jeden uniwersalny model...

Abstrakt: Teoria powłok o skończonych obrotach w ramach modelu ścinania pierwszego rzędu stanowi podstawę zaprezentowanego w pracy algorytmu MES statycznej, geometrycznie nieliniowej analizy konstrukcji warstwowych. Szczególną uwagę zwrócono na właściwy opis skończonych obrotów przy zastosowaniu kątów Eulera oraz procedurę uaktualniania parametrów obrotowych. Przedstawiono sformułowanie przyrostowe w stacjonarnym opisie Lagrange´a....

Within the framework of a 6-parameter nonlinear shell theory, with strain measures of Cosserat type, constitutive relations are proposed for thin elastic composite shells. The material law is expressed in terms of five engineering constants of classical anisotropic continuum plus an additional parameter accounting for drilling stiffness. The theory allows for unlimited displacements and rotations. A number of examples are presented...
Obtained scientific degrees/titles
Obtained science degree

dr hab. Construction

(Technology)

Obtained science degree

dr inż. Construction

(Technology)
seen 763 times