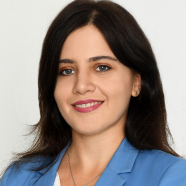 Both time perspectives and impulsivity dimensions are groups of traits that are connected to self-control abilities and might be important for coping styles. However, to date, no study has systematically investigated their utility in predicting coping styles with regard to their multidimensional nature. The current study was correlational and exploratory, aiming to discover what amount of variance in each of the three coping...

Restrictions due to COVID-19 necessitated staying at home, but in some cases, encouraged charitable behavior, e.g., donating items to people in need (e.g., clothes, food), or money to support combatting COVID-19. Drawing on the previous findings regarding helping during disastrous situations and roles of time perspective in helping behaviors, the study tested the predictive value of age, gender, previous volunteering, altruistic...

Although numerous studies have addressed the impact of the COVID-19 lock-downs on psychological distress, scarce data is available relating to the role of Present-Hedonistic (PH) time perspective and gender differences in the development of depressive symptoms and stress during the period of strict social distancing. We hypothesized that gender would moderate the relationship between PH and depressiveness or stress levels, such...
Obtained scientific degrees/titles
Obtained science degree

mgr Psychology

(Social studies)
seen 288 times