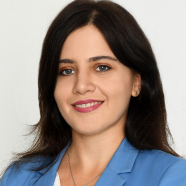 Both time perspectives and impulsivity dimensions are groups of traits that are connected to self-control abilities and might be important for coping styles. However, to date, no study has systematically investigated their utility in predicting coping styles with regard to their multidimensional nature. The current study was correlational and exploratory, aiming to discover what amount of variance in each of the three coping...

The co-occurrence of COVID-19 conspiracy theories (CCT) and fear of the coronavirus (FCV) can be linked to how safe people feel and how much they endorse vaccinations. School teachers were one of the vaccination priority groups in Poland. We conducted three cross-sectional studies (N1 = 1006; N2 = 1689; N3 = 627) to find out the potential interactive effects of CCT belief and FCV in predicting sense of safety (SoS; Studies 1-3),...

Sense of coherence (SoC) can promote positive coping, and one of its most prominent negative correlates is negative affectivity (NA). In the current study, we hypothesized that future and past time perspectives (TPs) will mediate the relationship between sense of coherence and negative affectivity, and the inverse relationship. The study was questionnaire-based, performed online. N = 719 participants aged 25-45 from...
Obtained scientific degrees/titles
Obtained science degree

dr Psychology

(Social studies)

Obtained science degree

mgr Psychology

(Social studies)
seen 1414 times