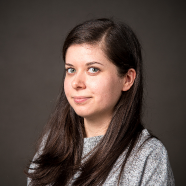 dr inż. Izabela Koss-Mikołajczyk
The study verifies the possibility of application of juices from selected fruits characterized by the high antioxidant potential as natural acidity regulators with improved nutritional properties. The tested non-typical fruits included mirabelle plum, sea buckthorn and blue-berried honeysuckle. Beetroot juice whose pH is about 6.0 served as a model food product. Potentiometric titration was used to compare the efficacy of tested...

The relationship between the content of bioactive compounds and mutagenic activity of elderberry fruit at different stages of ripeness was investigated. Signifi cant differences in the antioxidant profi les (TLC, HPLC with post-column derivatization) and antioxidant activity (ABTS, DPPH, and FC tests) were observed for studied elderberry extracts. The more ripen the fruit at the time of harvest were, the higher the content of...

The World Health Organization (WHO) report from 2014 documented that non-communicable socalled civilization diseases such as cardiovascular disease, chronic respiratory diseases, cancer or type 2 diabetes are responsible for over 50% of all premature deaths in the world. Research carried out over the past 20 years has provided data suggesting that diet is an essential factor influencing the risk of development of these diseases....
seen 266 times