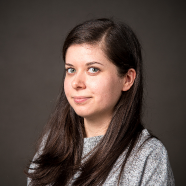 dr inż. Izabela Koss-Mikołajczyk
Betalains are a group of plant originated pigments with chemopreventive potential. The aim of this study was to relate the composition of betalains and chosen biological activities (antioxidant, cytotoxic, anti-genotoxic and influence on enzymatic activities) for extracts from differently pigmented varieties of prickly pear (yellow, orange and red) and beetroot (white and red). The assumption was that phytocomplexes of tested varieties...

The study verifies the possibility of application of juices from selected fruits characterized by the high antioxidant potential as natural acidity regulators with improved nutritional properties. The tested non-typical fruits included mirabelle plum, sea buckthorn and blue-berried honeysuckle. Beetroot juice whose pH is about 6.0 served as a model food product. Potentiometric titration was used to compare the efficacy of tested...

The World Health Organization (WHO) report from 2014 documented that non-communicable socalled civilization diseases such as cardiovascular disease, chronic respiratory diseases, cancer or type 2 diabetes are responsible for over 50% of all premature deaths in the world. Research carried out over the past 20 years has provided data suggesting that diet is an essential factor influencing the risk of development of these diseases....
Obtained scientific degrees/titles
Obtained science degree

dr inż. Chemical sciences

(Natural sciences)
seen 424 times