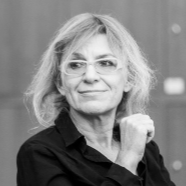 dr hab. inż. arch. Izabela Mironowicz
Massive urbanization in Europe is not a phenomenon that began only in the 20th century. The roots of this process can be traced back two centuries. With the end of the Second World War the specific conjunction of powerful forces together changed the landscape of European cities. Urbanization was undoubtedly one of them. Among other factors, Musterd and van Kempen (2005) correctly itemized not only objective processes that can be...

Although programs in spatial planning at university level have been developed in Poland only after the transformation of 1989, their roots can be traced back to the first half of the twentieth century when the first university departments with a focus on urban and regional planning were established and courses offered. Today, planning education in Poland presents a robust yet dynamic picture with degrees offered by a range of both...

In this article, the authors discuss results achieved by the Gdynia Urban Summer School (GUSS) organised annually (between 2016 and 2018) in Gdynia, Poland. The GUSS was meant for young practitioners from various professions such as urban and regional planning, urban design, architecture, civil engineering and transport planning. The objective was to give workshop participantspractical interdisciplinary...
seen 703 times