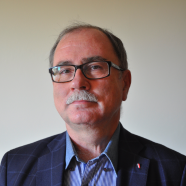 The paper covers the following topics important for the development of the new Polish Catalogue of typical flexible and semi-rigid pavements: reasons for preparing the new issue of the Catalogue of typical flexible and semi-rigid pavements, items introduced in the new issue, organise the terminology related to pavements, design traffic calculations and new equivalent axle load factors,...

Zaprojektowanie mieszanki mineralno-asfaltowej, zawierającej granulat asfaltowy, wymaga wiarygodnej informacji, dotyczącej jego właściwości. W artykule przedstawiono informacje dotyczące zalecanych zasad pobierania próbek granulatu oraz omówiono zakres niezbędnych badań. Przedstawiono wymagania normy EN 13108-8 oraz zasady stosowane w wybranych krajach w odniesieniu do oceny właściwości asfaltu i kruszywa zawartych w granulacie...

Recykling MMA na gorąco jest obecnie szeroko wykorzystywany w budownictwie drogowym. Pozwala on na uzyskanie istotnych korzyści ekologicznych i ekonomicznych. W artykule przedstawiono uwarunkowania wpływające na zawartość granulatu asfaltowego w MMA. Powinny być one uwzględniane, aby uzyskać MMA z granulatem asfaltowym o właściwościach, takich jak w przypadku mieszanek wykonanych z nowych materiałów. Omówiono głównie uwarunkowania...
Obtained scientific degrees/titles
Obtained science degree

dr inż. Construction

(Technology)
seen 399 times