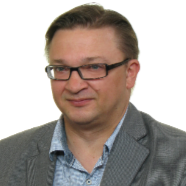 dr hab. inż. Jacek Oskarbski
When planning their transport policy, cities usually focus on developing sustainable transport systems and reducing the negative consequences of transport. One way to deliver transport policies is to use the Sustainable Urban Mobility Plan (SUMP), a strategic document designed to meet the demand for mobility whilst ensuring adequate quality of life for the residents. The process of Sustainable Urban Mobility Planning (SUMP process)...

According to the UN, road safety is the key to achieving sustainable development goals, yet the complexity of how road accidents happen makes this a difficult challenge leaving many countries struggling with the problem. For years, Poland has infamously been one of the EU's top countries for road-accident fatality rates. Despite that, it has made significant progress in the last thirty years with a fatality reduction of more than...

Sustainable urban freight management is a growing challenge for local authorities due to social pressures and increasingly more stringent environmental protection requirements. Freight and its adverse impacts, which include emissions and noise, considerably influence the urban environment. This calls for a reliable assessment of what can be done to improve urban freight and meet stakeholders' requirements. While changes in a transport...
Obtained scientific degrees/titles
Obtained science degree

dr Construction

(Technology)
seen 1451 times