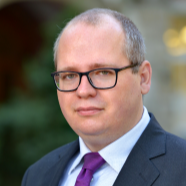 In this study the efficiency of electrochemical oxidation of aromatic pollutants, such as reactive dyes, at boron-doped diamond on silicon (Si/BDD) electrodes was investigated. The level of [B]/[C] ratio which is effective for the degradation and mineralization of selected aromatic pollutants, and the impact of [B]/[C] ratio on the crystalline structure, layer conductivity and relative sp3/sp2 coefficient of a BDD electrode were...

In this work, brewers' spent grain (BSG) and ground tire rubber (GTR) waste fillers were applied as low-cost reinforcement phase in rigid polyurethane foam (PUR). PUR/BSG/GTR composites were prepared by a single step method, using polyglycerol as partial substitute of commercially available petrochemical polyols. Foaming parameters, chemical structure, dynamic mechanical properties, thermal stability, physico-mechanical properties...

According to the World Health Organization (WHO), almost 2 billion people each year are infected worldwide with flu-like pathogens including influenza. This is a contagious disease caused by viruses belonging to the family Orthomyxoviridae. Employee absenteeism caused by flu infection costs hundreds of millions of dollars every year. To successfully treat influenza virus infections, detection of the virus during the initial development...
seen 5815 times