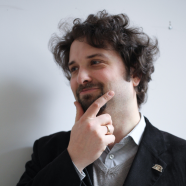 dr inż. Jacek Szmagliński
Mobile Global Navigation Satellite System (GNSS) measurements carried out on the railway consist of using satellite navigation systems to determine the track geometry of a moving railway vehicle on a given route. Their purposes include diagnostics, stocktaking, and design work in railways. The greatest advantage of this method is the ability to perform measurements in a unified and coherent spatial reference system, which...

When used at sea, satellite compasses are capable of determining the course of a sailing vessel with high accuracy. It is dicult to verify the accuracy declared by the device manufacturer under such conditions, as it is dicult to define a reliable reference. This study analyses the accuracy of the satellite compass in an urban setting, with the satellite signal being obscured to various extents. It is an important point in the...

The paper presents the campaigns of mobile satellite measurements, carried out in 2009–2015 on the railway and tram lines. The accuracy of the measurement method has been analysed on the basis of the results obtained in both horizontal and vertical planes. The track axis deviation from the defined geometric shape has been analysed in the areas clearly defined in terms of geometry, i.e. on the straight sections and sections with...
seen 862 times