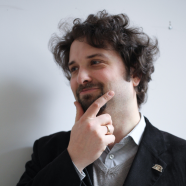 dr inż. Jacek Szmagliński
In this article, the results of the research in a field of which uses active global navigation satellite system (GNSS) geodetic networks for the inventory of geodetic geometric tram tracks are presented. The applied measurement technique has been adapted for the designing of the geometric layout of tram tracks. Several configurations of receivers and settings of an active GNSS networks with the objective to increase the accuracy...

Zarówno w Polsce, jak i w większości krajów Unii Europejskiej infrastruktura tramwajowa intensywnie się rozwija. Współczesne tramwaje niskopodłogowe zbudowane są według różnych rozwiązań technicznych niż typowe pojazdy szynowe lub tramwaje wysokopodłogowe. W Polsce takie pojazdy jeżdżą często na liniach zaprojektowanych zgodnie ze standardami opracowanymi dla klasycznych pojazdów. Jednocześnie zwiększa się natężenie ruchu drogowego...

W rozdziale przedstawiono prace pomiarowe dotyczące wybranego odcinka toru w celu obliczenia poprawek do jego regulacji.
seen 175 times