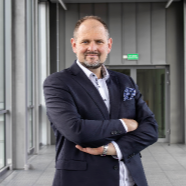 dr hab. inż. Jakub Montewka
To ensure the risk level associated with continuously increasing maritime traffic through particularly sensitive sea areas remains at acceptable level, a periodic risk assessment needs to be carried out by the relevant authorities. As a part of such assessment, allowing for proactive countermeasures to mitigate risk, the frequency of accidents is estimated along with the assessment of geographical locations where the accidents...

The continuous monitoring and assessment of operational vulnerability and accident susceptibility of passenger ships is crucial from the perspective of ship and passenger safety. Despite the existing solutions for vulnerability monitoring, stemming mainly from watertight door operations, a comprehensive framework for accident susceptibility assessment and monitoring is missing in the literature. Therefore, this paper offers a...

Maritime shipping, with a significant role in global trade, confronts various accidents leading to loss of lives, properties, and the environment. Shipping 4.0 technologies are scaling up to address this problem by employing real-time data-driven technologies, including cyber-physical systems, advanced tracking and tracing, intelligent systems, and big data analytics. Despite growing attention, there is a general lack of clarity...
seen 47 times