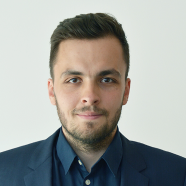 Educators dealing with architectural education must anticipate the changes in the discipline and act to prepare students to face the challenges of the future. Therefore, it is necessary to provide them with state-of-the-art knowledge and relevant skills. To achieve that for new design techniques requires education. One new technique is parametric design, which has become one of the commonly used tools in architectural design practice....

Robotics rapidly is becoming an important part of architectural design at all stages, from early conceptual work to construction. In this article is presented the present state of the art in the field related to architectural education, from computer numerical control (CNC) milling tools, through drones to multi-axis robotic arms. Professionals involved in modern design techniques often use them to create precise, complex forms...

Tools and methods used by architects always had an impact on the way building were designed. With the change in design methods and new approaches towards creation process, they became more than ever before crucial elements of the creation process. The automation of architects work has started with computational functions that were introduced to traditional computer-aided design tools. Nowadays architects tend to use specified tools...
seen 1681 times