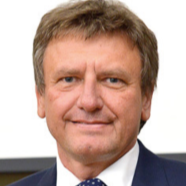 prof. dr hab. inż. Janusz Datta
lastics have become widely used materials in everyday life due to their special properties such as durability, easy processing, light-weight and low-cost of production. However, because of their stable and non-biodegradable nature, postconsumer plastics become an issue to the environment. The growing amounts of waste are generated, as plastic products are commonly used only once before disposal. The alternatives of practical techniques...

The presented study examined the morphology and mechanical properties of biocomposites obtained from kenaf natural fibre and thermoplastic polyurethane. Kenaf was modified using various methods, namely: acetylation, blocked isocyanate, maleic anhydride and permanganate treatment. Those methods and ways of carrying out of surface modifications were not studied before on kenaf/thermoplastic polyurethane composites. Different fibre...

Thermoplastic polyurethanes (TPUs) materials are obtained by the reaction of polyol (ether-, ester-, and carbonate-based diols with average molecular weight in the range from 1,000 to 3,000 g/mol) with aliphatic or aromatic diisocyanates. Synthesized materials consist of the hard and soft segments which are separated in different level. All mechanical and thermal properties of TPUs depend on the chemical structure of used monomers,...
Obtained scientific degrees/titles
Obtained science title

prof. dr hab. inż. Chemical technology

(Technology)

Centralna Komisja ds. Stopni i Tytułów Naukowych
seen 4933 times