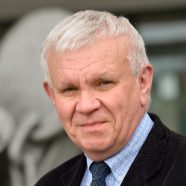 dr hab. inż. Janusz Kozak
Transportation of dangerous cargo by ships demands ensuring an appropriate protection level in case of an accident. Two of the most dangerous accident types resulting in an oil spill are grounding and ship to ship collision. The article presents results of research on a new composite construction for a ship hull that increases structural safety during collision. The concept of semi-elastic Steel–Concrete–Polymer structure is presented....

Dynamic development in practically all elds of science and engineering has not passed over shipbuilding . In last years , engineers got to their use computer soware which makes it possible to perform strength and hydrodynamic calculations as well as to visualize design projects in 3 D space [1-4]. At their disposal they have full spectrum of modern solutions associated with the use of advanced materials and technologies [5-7]....

In the development of ship structures applying new materials and it's purposeful placement play an important role. During the last years, especially in a construction of ro-ro type vessels, the usage of novel sandwich structures in cargo decks is profitable. Steel sandwich panel is an innovative solution which at a todays state of development can be used for the construction of any members not taking part in a global bending of...
Obtained scientific degrees/titles
Obtained science degree

dr hab. inż. Mechanical engineering

(Technology)

Uniwersytet Techniczno Przyrodniczy Bydgoszcz
seen 754 times