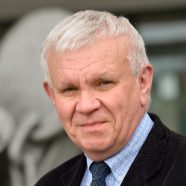 prof. dr hab. inż. Janusz Kozak
Professor
Workplace

Budynek Wydziału Oceanotechniki i Okrętownictwa pokój 232

Phone

(58) 347 13 75, (58) 347 11 20
Transportation of dangerous cargo by ships demands ensuring an appropriate protection level in case of an accident. Two of the most dangerous accident types resulting in an oil spill are grounding and ship to ship collision. The article presents results of research on a new composite construction for a ship hull that increases structural safety during collision. The concept of semi-elastic Steel–Concrete–Polymer structure is presented....

Artykuł przedstawia opis i analizę przyczyn zdarzenia polegającego na utracie masztów w lipcu 2009 przez barkentynę sts ''POGORIA'' w trakcie regat Tall Ships Race 2009. Przedstawiono podstawowe okoliczności stanowiące tło zdarzenia, dokonano anlizy przyczyn w skali globalnej, zaprezentowano analizę szczegółową utraty nośności konstrukcji stalowej, a na tym tle wypunktowano szczegółowe przyczyny leżące u źródeł wypadku. We wnioskach...

Dynamic development in practically all elds of science and engineering has not passed over shipbuilding . In last years , engineers got to their use computer soware which makes it possible to perform strength and hydrodynamic calculations as well as to visualize design projects in 3 D space [1-4]. At their disposal they have full spectrum of modern solutions associated with the use of advanced materials and technologies [5-7]....
Obtained scientific degrees/titles
Obtained science degree

dr hab. inż. Mechanical engineering

(Technology)

Uniwersytet Techniczno Przyrodniczy Bydgoszcz
seen 1557 times