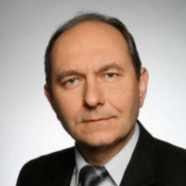 prof. dr hab. inż. Janusz Smulko
Purpose – This paper aims to present the methods of improving selectivity and sensitivity of resistance gas sensors. Design/methodology/approach – This paper compares various methods of improving gas sensing by temperature modulation, UV irradiation or fluctuation-enhanced sensing. The authors analyze low-frequency resistance fluctuations in commercial Taguchi gas sensors and the recently developed tungsten trioxide (WO3) gas-sensing...

Resistive gas sensors are very popular and reliable but suffer from low selectivity and sensitivity. Various methods have been suggested to improve both features without increasing the number of sensors in gas detection systems. Fluctuation enhanced gas sensing was proposed to improve gas detection efficiency by analyzing low-frequency resistance fluctuations, and noise parameters can be more informative than the single DC resistance...

Praca przedstawia wyniki szeregu zaawansowanych algorytmów przetwarzania sygnałów losowych obserwowanych w sensorach gazu typu Taguchi Gas Sensors. Stwierdzono, że proponowane metody pozwalają wykrywać bardziej efektywnie obecność wielu różnych gazów. W celu detekcji zastosowano głównie funkcje spektrum i bispektrum.
Obtained scientific degrees/titles
Obtained science title

prof. Electronics

(Technology)

Obtained science degree

dr hab. inż. Electronics

(Technology)

Obtained science degree

dr inż. Electronics

(Technology)
seen 3895 times