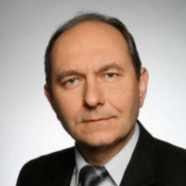 prof. dr hab. inż. Janusz Smulko
In this paper we shall review popular methods of trend removal from electrochemical noise time records. The basic principles of operation of the six most popular methods are explained. The proposed methods are: high - pass filtering, Moving Average Removal, polynomial detrending, wavelet detrending, Empirical Mode Decomposition and Variational Mode Decomposition. Estimation of trend removal quality...

This paper analyses the effectiveness of determining gas concentrations by using a prototype WO3 resistive gas sensor together with fluctuation enhanced sensing. We have earlier demonstrated that this method can determine the composition of a gas mixture by using only a single sensor. In the present study, we apply Least-Squares Support-Vector-Machine-based (LS-SVM-based) nonlinear regression to determine the gas concentration...

The sensitivity and selectivity of WO3-based gas sensors can be enhanced by UV-irradiation-induced modulation, especially if different wavelengths are employed. We used fluctuation-enhanced gas sensing, based on measurements of resistance fluctuations in the gas sensor, to study the effects of such modulation on the noise intensity for ambient atmospheres of synthetic air without and with additions of small amounts of ethanol,...
Obtained scientific degrees/titles
Obtained science title

prof. Electronics

(Technology)

Obtained science degree

dr hab. inż. Electronics

(Technology)

Obtained science degree

dr inż. Electronics

(Technology)
seen 2706 times