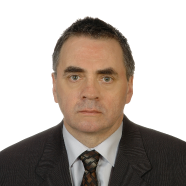 prof. dr hab. inż. Jarosław Przewłócki
W pracy omówiono zagadnienie nośności granicznej podłoża o własnościach losowych, przy obciążeniu od spoczywającego na nim fundamentu. Zaproponowano stochastyczną modyfikację metody charakterystyk bazującej na metodzie różnic skończonych. Analizowano zagadnienia związane z dyskretyzacją losowego ośrodka gruntowego, symulacją pola losowego oraz ze zbieżnością i stabilnością rozwiązania. Przedstawione podejście umożliwiło uwzględnienie...

The paper presents in brief the history of foundation engineering with a particular regard to its development, applied techniques and materials. Different types of old foundations in relation to various soil conditions are considered. Basic methods of preservation of old foundations, with special emphasis given to their faults and advantages are discussed. Finally, some problems of the reuse of pre-existing foundations are raised....

The objective of this paper is to present a variant of the point estimate method (PEM) to determine mean values and standard deviations of limit loads of engineering structures. This approach is illustrated by limit state analysis of a space truss, considering geometric and material imperfections. The calculations were performed for different random models, so the influence of random parameters on the limit load of the truss can...
Obtained scientific degrees/titles
Obtained science title

prof. dr hab. Construction

(Technology)

Obtained science degree

dr hab. inż. Construction

(Technology)

Obtained science degree

dr inż. Construction

(Technology)

Instytut Budownictwa Wodnego Polskiej Akademii Nauk w Gdańsku
seen 662 times