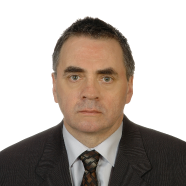 prof. dr hab. inż. Jarosław Przewłócki
W pracy omówiono zagadnienie nośności granicznej podłoża o własnościach losowych, przy obciążeniu od spoczywającego na nim fundamentu. Zaproponowano stochastyczną modyfikację metody charakterystyk bazującej na metodzie różnic skończonych. Analizowano zagadnienia związane z dyskretyzacją losowego ośrodka gruntowego, symulacją pola losowego oraz ze zbieżnością i stabilnością rozwiązania. Przedstawione podejście umożliwiło uwzględnienie...

The paper presents in brief the history of foundation engineering with a particular regard to its development, applied techniques and materials. Different types of old foundations in relation to various soil conditions are considered. Basic methods of preservation of old foundations, with special emphasis given to their faults and advantages are discussed. Finally, some problems of the reuse of pre-existing foundations are raised....

Soil nailing is one of the recent in situ techniques used for soil improvement and in stabilizing slopes. The process of soil nailing consists of reinforcing the natural ground with relatively small steel bars or metal rods, grouted in the pre-drilled holes. This method has a wide range of applications for stabilizing deep excavations and steep slopes. Soil nailing has recently become a very common method of slope stabilisation...
Obtained scientific degrees/titles
Obtained science title

prof. dr hab. Construction

(Technology)

Obtained science degree

dr hab. inż. Construction

(Technology)

Obtained science degree

dr inż. Construction

(Technology)

Instytut Budownictwa Wodnego Polskiej Akademii Nauk w Gdańsku
seen 883 times