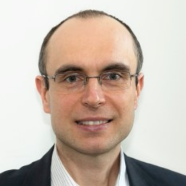 dr hab. inż. Jerzy Proficz
Director of Computer Centre TASK
Workplace

Gmach Elektroniki Telekomunikacji i Informatyki pokój 344 NE

Phone

(58) 348 63 43
Associate professor
Workplace

Gmach Elektroniki Telekomunikacji i Informatyki pokój 344 NE

Phone

(58) 348 63 43
High-performance computing (HPC), according to its name, is traditionally oriented toward performance, especially the execution time and scalability of the computations. However, due to the high cost and environmental issues, energy consumption has already become a very important factor that needs to be considered. The paper presents a survey of energy-aware scheduling methods used in a modern HPC environment, starting with the...

In the article we propose an automatic power capping software tool DEPO that allows one to perform runtime optimization of performance and energy related metrics. For an assumed application model with an initialization phase followed by a running phase with uniform compute and memory intensity, the tool performs automatic tuning engaging one of the two exploration algorithms—linear search (LS) and golden section search (GSS), finds...

GPU accelerators have become essential to the recent advance in computational power of high- performance computing (HPC) systems. Current HPC systems' reaching an approximately 20–30 mega-watt power demand has resulted in increasing CO2 emissions, energy costs and necessitate increasingly complex cooling systems. This is a very real challenge. To address this, new mechanisms of software power control could be employed. In this...
seen 4531 times