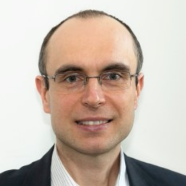 Adiunkt
Workplace

Budynek B Wydziału Elektroniki, Telekomunikacji i Informatyki

Phone

+48583486343
Deputy Director of the Computer Centre TASK
Workplace

Budynek B Wydziału Elektroniki, Telekomunikacji i Informatyki

Phone

+48583486343
The paper presents state of the art of energy-aware high-performance computing (HPC), in particular identification and classification of approaches by system and device types, optimization metrics, and energy/power control methods. System types include single device, clusters, grids, and clouds while considered device types include CPUs, GPUs, multiprocessor, and hybrid systems. Optimization goals include various combinations of...

Imbalanced process arrival patterns (PAPs) are ubiquitous in many parallel and distributed systems, especially in HPC ones. The collective operations, e.g. in MPI, are designed for equal process arrival times (PATs), and are not optimized for deviations in their appearance. We propose eight new PAP-aware algorithms for the scatter and gather operations. They are binomial or linear tree adaptations introducing additional process...

The Clairvoyant algorithm proposed in "A novel MPI reduction algorithm resilient to imbalances in process arrival times" was analyzed, commented and improved. The comments concern handling certain edge cases in the original pseudocode and description, i.e., adding another state of a process, improved cache friendliness more precise complexity estimations and some other issues improving the robustness of the algorithm implementation....
seen 2969 times