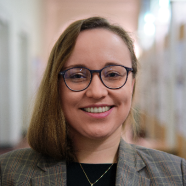 mgr inż. arch. Joanna Badach
Odour nuisance poses a serious problem in many urban areas, yet its evaluation and mitigation is often omitted in the urban planning process. By identifying its range and spatio-temporal variations, it could be taken into consideration by planners in urban development strategies and land use decisions. The aim of the study was to present the application of odour evaluation techniques in the improvement of the quality of life in...

Urban landscape (UL) management and urban greenspace (UG) delivery require effective planning tools. The aim of the study is to develop a conceptual framework for the implementation of ecological, structural and visual landscape and greenspace indicators (LGI) in spatial development of urban areas. The UL and UG management provisions in Poland are identified at various levels of urban planning (local, municipal and regional). Furthermore,...

There is a growing recognition of the importance of proper urban design in the improvement of air flow and pollution dispersion and in reducing human exposure to air pollution. However, a limited number of studies have been published so far focusing on the development of standard procedures which could be applied by urban planners to effectively evaluate urban conditions with respect to air quality. To fill this gap, a new approach...
seen 1255 times