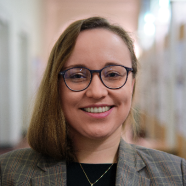 mgr inż. arch. Joanna Badach
Odour nuisance poses a serious problem in many urban areas, yet its evaluation and mitigation is often omitted in the urban planning process. By identifying its range and spatio-temporal variations, it could be taken into consideration by planners in urban development strategies and land use decisions. The aim of the study was to present the application of odour evaluation techniques in the improvement of the quality of life in...

The limitation of territorial expansion and the implementation of the idea of a compact city are generally accepted paradigms of spatial development of contemporary cities. In consequence, actions are taken to improve the quality of city landscape and revitalise vacant areas. This study approaches the process of city regeneration as transformation and supplementation of the existing urban structure as well as creation of multifunctional, structurally,...

Contemporary urban theory and practice in the post-industrial era is increasingly often turning towards an approach based on sustainable development. That concept bearing the traits of a paradigm has grown on the ground of broad quest for an alternative to the existing development model of the industrial civilisation. It has gained wide social acceptance and is the basis for many development and environmental programmes at the...
seen 508 times