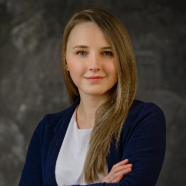 mgr inż. Joanna Grochowalska
One of the main problem influencing the combustion process in the cylinder of the marine engine is an fuel spray phenomena. The parameters describing the shape of the fuel spray are named macro parameters. This article presents the research results of the macrostructure parameters of the fuel spray atomized with the marine engine injector. The research were carried out by optical visualization measurement method of Mie scattering....

In the cylinders of a marine diesel engine, self-ignition occurs in very shortly time after the fuel injection into the combustion chamber. Therefore, the paper present was to develop a model of diesel fuel spray for the early stage of fuel spray for in marine diesel engine. There were taken into consideration the main aspects technical such as nozzle diameter of marine engine injector and backpressure in combustion chamber. In...
seen 178 times