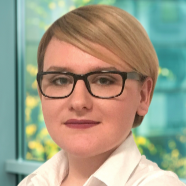 The use of nanoparticles for the controlled drug delivery to cells has emerged as a good alternative to traditional systemic delivery. Quantum dots (QDs) offer potentially invaluable societal benefits such as drug targeting and in vivo biomedical imaging. In contrast, QDs may also pose risks to human health and the environment under certain conditions. Here, we demonstrated that unique combination of nanocrystals core components...

Antibiotic therapy of staphylococcal mastitis is characterized by significantly lower cure rates compared to infections caused by other microorganisms. Thus, it is necessary to search for new, alternative, non-antibiotic agents that are effective in the eradication of these bacteria. The aim of our research was to investigate the antimicrobial, especially anti-staphylococcal potential of a large collection (n=36) of essential oils...

A new method of obtaining functional foam material has been proposed. The materials were created by mixing the poly lactic acid (PLA) solution in chloroform, chitosan (CS) dissolved in water saturated with CO2 and polyethylene glycol (PEG), and freeze-dried for removal of the solvents. The composite foams were characterized for their structural (SEM, FT-IR, density, porosity), thermal (DSC), functional (hardness, elasticity, swelling...
Obtained scientific degrees/titles
Obtained science degree

dr Chemical sciences

(Natural sciences)
seen 5955 times