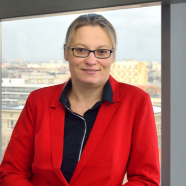 dr hab. Joanna Wolszczak-Derlacz
The purpose of this study is to examine efficiency and its determinants in a set of higher education institutions (HEIs) from several European countries by means of non-parametric frontier techniques. Our analysis is based on a sample of 259 public HEIs from 7 European countries across the time period of 2001-2005. We conduct a two-stage DEA analysis (Simar and Wilson in J Economet 136:31-64, 2007), first evaluating DEA scores...

Abstract This study examines patterns of productivitychange in a large set of 266 public higher educationinstitutions (HEIs) in 7 European countries across the timeperiod 2001-2005. We adopt consistent bootstrap estimationprocedures to obtain confidence intervals for Malmquistindices of HEI productivity and their components.Consequently, we are able to assess the statistical significanceof changes in HEI productivity, efficiency...

In this study the technical efficiency of number of public European and American HEIs is assessed over a decade. Efficiency scores are determined using nonparametric DEA with different input-output sets and considering different frontiers: global frontier (all HEIs pooled together), regional frontier (Europe and the U.S. having their own frontiers) and country-specific ones. The external factors affecting the degree of HEI inefficiency...
seen 551 times