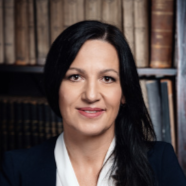 dr hab. inż. Joanna Żukowska
This paper presents a review of time-series analysis of road safety trends, aggregatedat a national level, which has been performed in the period 2000 – 12 and applied to Europeannational data sets covering long time periods. It provides a guideline and set of best practices inthe area of time-series modelling and identifies the latest methods and applications of nationalroad safety trend analysis...

Since 1991 Poland's road safety has been systematically improving with a 60% reduction in road deaths. Despite the progress Poland continues to be one of the European Union' worst performing countries. The country's main road safety problems remain unchanged: dangerous behaviour of road users, underdeveloped system of road safety management and low quality of road infrastructure. This is why subsequent road safety programmes (implemented...

According to the UN, road safety is the key to achieving sustainable development goals, yet the complexity of how road accidents happen makes this a difficult challenge leaving many countries struggling with the problem. For years, Poland has infamously been one of the EU's top countries for road-accident fatality rates. Despite that, it has made significant progress in the last thirty years with a fatality reduction of more than...
Obtained scientific degrees/titles
Obtained science degree

dr hab. inż. Transport

(Technology)

Wydział Transportu Politechniki Warszawskiej

Obtained science degree

dr inż. Construction

(Technology)
seen 982 times