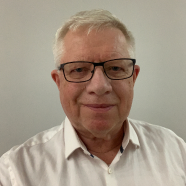 prof. dr hab. inż. Józef Haponiuk
Drug delivery systems (DDS) are used to achieve a higher therapeutic effects of a pharmaceutical drug or natural compound in a specific diseased site with minimal toxicological effect and these systems consists of liposomes, microspheres, gels, prodrugs and many. Nanotechnology is a rapidly developing multi-disciplinary science that ensures the fabrication of the polymers to nanometer scale for various medical applications. Uses...

In this work, biopolyol obtained from two types of industrial crops' processing products: crude glycerol and castor oil was used for preparation or rigid polyurethane-polyisocyanurate foams. Bio-based polyol was obtained via crude glycerol polymerization and further condensation of resulting polyglycerol with castor oil. Rigid polyurethane-polyisocyanurate foams were prepared at partial substitution (0–70 wt.%) of petrochemical...

The increasing use of bio-based fuels and fuel additives, among them biodiesel, causes significant surplus of crude glycerol on the market which creates new challenges in terms of its sustainable utilization. A lot of ways for the incorporation of this by-product into different branches of industry requires purification by expensive and complicated processes. Therefore, researchers are seeking for applications of untreated crude...
Obtained scientific degrees/titles
Obtained science title

prof. dr hab. inż. Chemical technology

(Chemical sciences)
seen 3353 times