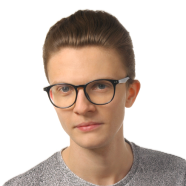 Juliusz Maksymilian Walczak
Currently, new precatalysts for olefin oligomerization are being sought in the group of vanadium(IV) complexes. Thus, the aim of our research was to examine the catalytic activity of the oxovanadium(IV) dipicolinate complex [VO(dipic)(H2O)2] 2 H2O (dipic = pyridine-2,6-dicarboxylate anion) in 2-propen-1-ol oligomerization as well as to characterize oligomerization products using matrix-assisted laser desorption/ionization–time-of-flight...

A simple, efficient, and practical sulfenylation at the C2 position of N-tosylindoles under mild conditions was developed. The designed transformation is based on the reaction of N-tosylindoles with BuLi and S-alkyl, and S-aryl phosphorodithioates or thiotosylates to produce 2-sulfenylindoles in moderate to high yields. The presence of additional hydroxy, carboxy, or amino functionalities did not disturb the formation of products

The group of new amide derivatives of mycophenolic acid (MPA) and selected heterocyclic amines was synthesised as potential immunosuppressive agents functioning as inosine-5'-monophosphate dehydrogenase (IMPDH) uncompetitive inhibitors. The synthesis employed uronium-type activating system (TBTU/HOBt/DIPEA) while or phosphonic acid anhydride method (T3P/Py) facilitating amides to be obtained in moderate to excellent yields without...
seen 1099 times