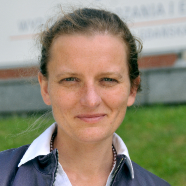 dr Justyna Kujawska
Health‐care costs are a major financial burden for the transition economies, which have experienced rapidly increasing demand for health‐care services. The former communist countries of the Central and Eastern Europe and Central Asia needed to reform the financing of their health‐care systems and make efforts to strengthen the role of primary care while limiting the role of hospital care. The growing health needs and, consequently,...

Nowotwory złośliwe to druga w kolejności przyczyna śmiertelności na świecie. Liczba zachorowań na raka w ostatniej dekadzie wzrosła. W Polsce występują trudności w dostępie do lecznictwa onkologicznego. Pierwszą trudnością jest zbyt długi czas oczekiwania na wizytę u specjalisty. Kolejna to nieskuteczna diagnostyka, która powoduje, że nowotwór jest wykrywany w zaawansowanym stadium. Pochodną tych problemów jest rozmieszczenie ośrodków...

Celem artykułu jest przedstawienie oceny efektywności względnej szpitali ogólnych, finansowanych ze środków NFZ, w latach 2007-2010. W roku 2008 nastąpiła zmiana sposobu finansowania szpitali, wynikająca z wdrożenia systemu Jednorodnych Grup Pacjentów (JGP). Do oceny względnej efektywności szpitali finansowanych przez oddziały wojewódzkie NFZ wykorzystano metodę Data Envelopment Analysis (DEA) oraz indeks Malmquist-DEA. Zastosowane...
Obtained scientific degrees/titles
seen 320 times