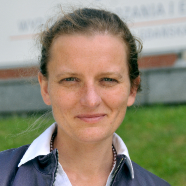 dr Justyna Kujawska
Nowotwory złośliwe to druga w kolejności przyczyna śmiertelności na świecie. Liczba zachorowań na raka w ostatniej dekadzie wzrosła. W Polsce występują trudności w dostępie do lecznictwa onkologicznego. Pierwszą trudnością jest zbyt długi czas oczekiwania na wizytę u specjalisty. Kolejna to nieskuteczna diagnostyka, która powoduje, że nowotwór jest wykrywany w zaawansowanym stadium. Pochodną tych problemów jest rozmieszczenie ośrodków...

The aim of article is to examine and compare the views of employers and future employees on the desirable competencies of the potential labour market participants. The applied research method is a combination of qualitative and quantitative methods – interviews conducted among recruiters (representing potential employers) and a survey of university graduates (future employees). The study shows that both the Polish graduates and...

Healthcare systems in Europe are constantly undergoing reforms which adapt them to social, economic and political requirements. The aim of this article is to examine the efficiency of healthcare systems in 30 European countries in 2014. The Network Data Envelopment Analysis (NDEA) model was used. The efficiency of the countries' overall health systems and their two main components were examined: the public health system and the...
Obtained scientific degrees/titles
seen 222 times