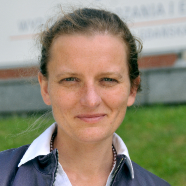 dr Justyna Kujawska
The aim of article is to examine and compare the views of employers and future employees on the desirable competencies of the potential labour market participants. The applied research method is a combination of qualitative and quantitative methods – interviews conducted among recruiters (representing potential employers) and a survey of university graduates (future employees). The study shows that both the Polish graduates and...

Healthcare systems in Europe are constantly undergoing reforms which adapt them to social, economic and political requirements. The aim of this article is to examine the efficiency of healthcare systems in 30 European countries in 2014. The Network Data Envelopment Analysis (NDEA) model was used. The efficiency of the countries' overall health systems and their two main components were examined: the public health system and the...

Health‐care costs are a major financial burden for the transition economies, which have experienced rapidly increasing demand for health‐care services. The former communist countries of the Central and Eastern Europe and Central Asia needed to reform the financing of their health‐care systems and make efforts to strengthen the role of primary care while limiting the role of hospital care. The growing health needs and, consequently,...
Obtained scientific degrees/titles
seen 199 times