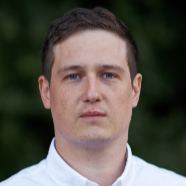 mgr inż. arch. Kacper Radziszewski
The following paper presents the results of the research in the field of the machine learning, investigating the scope of application of the artificial neural networks algorithms as a tool in architectural design. The computational experiment was held using the backward propagation of errors method of training the artificial neural network, which was trained based on the geometry of the details of the Roman Corinthian order capital....

The SARS-CoV19 pandemic exposed a broad spectrum of challenges for modern cities, societies and the environment at large. The post-Covid transformation requires new social, ecological and educational solutions, adjusted to modern challenges, but also equipped with technological advances that allow for digital inclusion and sustainable urban development to benefit the local economy and society. Many information systems designed...

The aim of the Greencoin mobile application is to encourage its users to change their behavior and to act pro-ecologically. The pilot version of the application will operate within the city of Gdańsk. To keep the app's user base as large as possible, the graphical user interface should be attractive to the broadest possible audience, and the application itself should be easy and fun to use. This work is a continuation of studies...
seen 1749 times