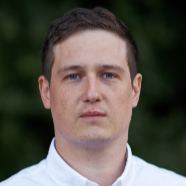 mgr inż. arch. Kacper Radziszewski
Zaprezentowane w monografii ujęcie projektowania parametrycznego w architekturze i urbanistyce jest ściśle związane z doskonaleniem jakości kształtowania przestrzeni poprzez poszukiwanie nowych innowacyjnych rozwiązań projektowych. Jest to szczególnie ważne w epoce globalizacji, typizacji i zaniku zindywidualizowanego charakteru architektury. W książce poruszono szeroki wachlarz zagadnień architektonicznych wynikających z algorytmizacji...

The following paper investigates the idea of reducing the human digital intervention to a minimum during the advanced design process. Augmenting the outcome attributes beyond the designer's capabilities by computational design methods, data collection, data computing and digital fabrication, altogether imitating the human design process. The primary technical goal of the research was verification of restrictions and abilities used...

Wraz z rozwojem oraz popularyzacją narzędzi komputacyjnych wykorzystywanych w praktyce architektonicznej, projektanci opierają swoją pracę o algorytmy wcześniej odległe od swojej dziedziny. Specyfika projektowania architektonicznego, w której często możliwe jest wiele różnorodnych rozwiązań spełniających określone warunki, lub ocena efektu jest czysto subiektywna, a natomiast zdefiniowanie algorytmu opisującego problem niezwykle...
seen 299 times