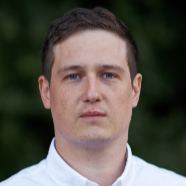 mgr inż. arch. Kacper Radziszewski
The following paper investigates the idea of reducing the human digital intervention to a minimum during the advanced design process. Augmenting the outcome attributes beyond the designer's capabilities by computational design methods, data collection, data computing and digital fabrication, altogether imitating the human design process. The primary technical goal of the research was verification of restrictions and abilities used...

Wraz z rozwojem oraz popularyzacją narzędzi komputacyjnych wykorzystywanych w praktyce architektonicznej, projektanci opierają swoją pracę o algorytmy wcześniej odległe od swojej dziedziny. Specyfika projektowania architektonicznego, w której często możliwe jest wiele różnorodnych rozwiązań spełniających określone warunki, lub ocena efektu jest czysto subiektywna, a natomiast zdefiniowanie algorytmu opisującego problem niezwykle...

The aim of this paper is to examine the new method of obtaining the simulation-based results using backpropagation of errors artificial neural networks. The primary motivation to conduct the research was to determine an alternative, more efficient and less timeconsuming method which would serve to achieve the results of daylight simulations. Three daylight metrics: Daylight Factor, Daylight Autonomy and Daylight Glare Probability have...
seen 235 times