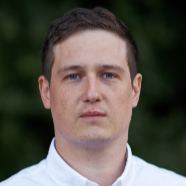 mgr inż. arch. Kacper Radziszewski
The following paper presents the results of the research in the field of the machine learning, investigating the scope of application of the artificial neural networks algorithms as a tool in architectural design. The computational experiment was held using the backward propagation of errors method of training the artificial neural network, which was trained based on the geometry of the details of the Roman Corinthian order capital....

The massive destruction of the natural environment is rapidly eroding the world's capacity to provide food and water, threatening the security of billions of people. In order to facilitate green lifestyles – understood in terms of both pro-environmental behaviors and green self-image on the one hand, and to build sustainable local and global communities, on the other, we put forward an idea of a novel action-reward system based...

Educators dealing with architectural education must anticipate the changes in the discipline and act to prepare students to face the challenges of the future. Therefore, it is necessary to provide them with state-of-the-art knowledge and relevant skills. To achieve that for new design techniques requires education. One new technique is parametric design, which has become one of the commonly used tools in architectural design practice....
seen 768 times