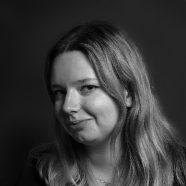 Kaja Kalinowska
The biogenic amines index of fresh chicken meat samples during refrigerated storage was predicted based on the headspace analysis using an electronic nose equipped with an array of electrochemical sensors. The reference biogenic amines index values were obtained using dispersive liquid–liquid microextraction–gas chromatography–mass spectrometry. A prototype electronic nose with modular construction and a dedicated sample chamber...

The aim of the following paper was to gather current scientific information about the analytical protocols dedicated to measuring the content level of short-chain chlorinated paraffins (SCCPs) in various types of environmental samples. Moreover, the data about the basic validation parameters of applied procedures for SCCPs determination are listed. The main issue which is highlighted in the paper is the possibility of the application...

Nowadays, Green Analytical Chemistry (GAC) idea is of high importance, with impact on the rapid growth in the sample preparation area with special emphasis on sample preparation simplification, miniaturization and automation. Due to the fact that GAC is of high importance today, this study is focused on the evaluation of green sample preparation techniques for organic compounds. It is well known that sample preparation is considered...
seen 543 times