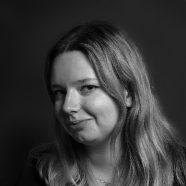 Kaja Kalinowska
The biogenic amines index of fresh chicken meat samples during refrigerated storage was predicted based on the headspace analysis using an electronic nose equipped with an array of electrochemical sensors. The reference biogenic amines index values were obtained using dispersive liquid–liquid microextraction–gas chromatography–mass spectrometry. A prototype electronic nose with modular construction and a dedicated sample chamber...

Background: The ubiquity of smartphones equipped with an array of sophisticated sensors, ample processing power, network connectivity and a convenient interface makes them a promising tool for non-invasive, portable food quality assessment. Combined with the recent developments in the areas of IoT, deep learning algorithms and cloud computing, they present an opportunity for advancing wide-spread, equitable and sustainable food...

Chemometric tools are widely used in analytical chemistry for the reduction of data dimensionality, grouping of variables and processing of analytical signals. They have also the potential to be applied in analytical procedure development with the aim of minimizing the procedure's environmental impact. The design of experiment gives the possibility to obtain much better information on the system response than in case of "changing...
seen 967 times