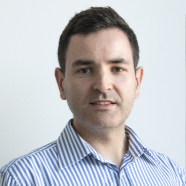 mgr inż. Kamil Brodnicki
Knowledge is seen as one of the main resources for organizations providing knowledge-intensive services. Therefore, sharing and reusing are the main goals of modern knowledge management (KM) approach, driven by information and communication technologies (ICT). However, one can ask for the details in order to provide means and tools to design and deploy environment able to fulfil these two goals. We observed that occurred interactions...

The article presents the impact of remote work, resulting from the COVID-19 pandemic, on the functioning of Scrum teams. Attempts have been made to analyse the positive and negative aspects of remote work. The article also looks at the impact of remote work on the level of communication and efficiency of Scrum teams. For this purpose, the author conducted research on a sample of 40 organisations that declared to use Scrum methodology,...

Cel: Celem artykułu jest ocena, czy wykorzystanie podejścia zwinnego Scrum w organizacji podnosi jakość wytwarzanego oprogramowania oraz próba uzyskania odpowiedzi na pytanie, jak nowelizacja Przewodnika po Scrumie (Scrum Guide) z listopada 2020 roku wpłynęła na proces wytwarzania oprogramowania. Projekt badania/metodyka badawcza/koncepcja: Przyjętą metodyką badawczą jest przegląd literatury przedmiotu oraz badania własne autora....
seen 1109 times