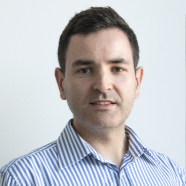 W artykule omówiono wybrane problemy projektowe dotyczące współczesnych usług on-line w kontekście budowania trwałej lojalności klienta. Przedstawiono model warstwowego rozwoju usług on-line wraz z zaleceniami projektowymi zorientowanymi na budowanie i wzmacnianie lojalności klienta. Przedstawiono przykłady scenariuszy rozwoju usług e-zdrowia online. Przedstawiono możliwości dalszego rozwoju prezentowanego podejścia i plany dalszych...

In the literature on the subject, many studies can be found on the barriers they face in creating and developing their entrepreneurial activity in Poland. Among them, mainly those that concern all entrepreneurs, and thus also spin-off companies, are described. However, these companies are burdened with specific barriers that are significant only to them. The study drew particular attention to them, but also referred to the others,...

Knowledge is seen as one of the main resources for organizations providing knowledge-intensive services. Therefore, sharing and reusing are the main goals of modern knowledge management (KM) approach, driven by information and communication technologies (ICT). However, one can ask for the details in order to provide means and tools to design and deploy environment able to fulfil these two goals. We observed that occurred interactions...
seen 237 times