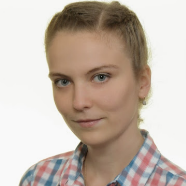 dr inż. Kamila Rząd
Employment
Research fields
Fungal microorganisms, including the human pathogenic yeast and filamentous fungi, are able to synthesize all proteinogenic amino acids, including nine that are essential for humans. A number of enzymes catalyzing particular steps of human-essential amino acid biosynthesis are fungi specific. Numerous studies have shown that auxotrophic mutants of human pathogenic fungi impaired in biosynthesis of particular amino acids exhibit...

Amino acids constitute the key sources of nitrogen for growth of Candida albicans. In order to survive inside the host in different and rapidly changing environments, this fungus must be able to adapt via its expression of genes for amino acid metabolism. We analysed the ARO8, ARO9, YER152C, and BNA3 genes with regards to their role in the nutritional flexibility of C. albicans. CaAro8p is undoubtedly the most versatile enzyme...

Aminoadipate aminotransferase (AmAA) is an enzyme of α-aminoadipate pathway (AAP) for l-lysine biosynthesis. AmAA may also participated in biosynthesis or degradation of aromatic amino acids and in d-tryptophan based pigment production. The AAP is unique for fungal microorganisms. Enzymes involved in this pathway have specific structures and properties. These features can be used as potential molecular markers. Enzymes catalyzing...
seen 992 times