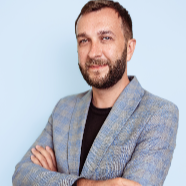 dr inż. Karol Flisikowski
Purpose - Brand positioning based on the brand's country of origin is at the centre of attention in international marketing. It is evident that global brands constitute critical intangible assets for businesses and places. However, it is not clear how they contribute to national economies. This paper aims to discuss the significance of brands as contributing to the value of their companies but also helping to leverage national...

Research background: Brands are considered to be the most valuable asset of a company. Some of them achieve spectacular global results. The significance of global brands is proved by the fact that their value is often greater than the sum of all company's net assets. Purpose of the article: The aim of this article is to highlight that brand value does not only create company's value, but also leverages economies. The Authors claim...

In the era of globalization and rapid economic growth, affecting most world economies, increased production and consumption are leading to higher levels of energy production and consumption. The growing demand for energy means that energy resources from conventional sources are not sufficient; moreover, its production generates high costs and contributes to the emission of greenhouse gases and waste. In view of the above, many...
Obtained scientific degrees/titles
Obtained science degree

dr inż. Economy

(Economics)
seen 2376 times