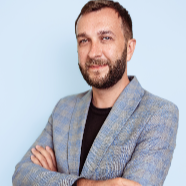 dr inż. Karol Flisikowski
Research background: Brands are considered to be the most valuable asset of a company. Some of them achieve spectacular global results. The significance of global brands is proved by the fact that their value is often greater than the sum of all company's net assets. Purpose of the article: The aim of this article is to highlight that brand value does not only create company's value, but also leverages economies. The Authors claim...

Purpose - Brand positioning based on the brand's country of origin is at the centre of attention in international marketing. It is evident that global brands constitute critical intangible assets for businesses and places. However, it is not clear how they contribute to national economies. This paper aims to discuss the significance of brands as contributing to the value of their companies but also helping to leverage national...

Purpose: Shoulder pain and weakness are common symptoms in athletes who play sports connected with overhead throwing. Suprascapular neuropathy may be one of the reason of such signs.The aim of the study was to find out if ultrasound examination of the shoulder in athletes reveals signs of suprascapular neuropathy. Methods: This was a cross-sectional study in which 67 pro- fessional volleyball, handball and rugby players of polish...
Obtained scientific degrees/titles
Obtained science degree

dr inż. Economy

(Economics)
seen 791 times